Your browser is not supported.
Bagels, Lox, Cream Cheese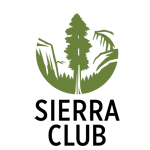 Sierra Club Outings
---
smoked salmon, sliced
20.0 ounce(s)
cashews, salted
2.0 ounce(s)
kiwi, candied
10.0 ounce(s)
---
Dietary Restrictions
Fish
Wheat / Gluten
Dairy
Nuts
---
Recipe Instructions
1. Prepare ½ bagel for each person.
2. Slather cream cheese, then capers, then salmon, then onion, then cucumbers. This is the best way to keep everything on top and fingers clean.
3. Serve nuts and kiwi on the side.