Your browser is not supported.
10-Grain Cereal. Bob's Redmill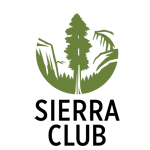 Sierra Club Outings
---
10-grain cereal, Bob's Red Mill
2.0 cup(s)
apricots, dried
0.5 pound(s)
fruit, in season
3.0 whole
yogurt, plain
8.0 ounce(s)
---
Dietary Restrictions
---
Recipe Instructions
1)Bring water and salt to a boil. Slowly whisk in cereal, reduce heat to medium-low and cook, stirring occasionally, for 8 minutes. Remove from heat and let stand 2 minutes.
2) Slice fruit and put out raisins, apricots, brown sugar, milk, yogurt and butter to go on the cereal.