Your browser is not supported.
Creamed Salmon for Backpacking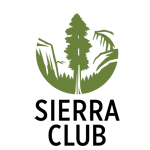 Sierra Club Outings
---
salmon, canned
30.0 ounce(s)
peas, frozen
1.5 pound(s)
water, purified
1.0 quart(s)
Knorr Lemon Herb sauce mix
6.0 package(s)
milk, powdered
1.0 cup(s)
dill, dried
2.0 tablespoon(s)
Pasta, vermicelli
2.5 pound(s)
---
Dietary Restrictions
Fish
Wheat / Gluten
Dairy
---
Recipe Instructions
At Home: Dehydrate salmon and peas. Package in a baggie.
In Camp: As soon as possible arriving in camp, rehydrate salmon and peas by pouring 1 quart purified water into ziploc bag.
Zip bag closed and put in safe place (pot?).
For sauce, bring 6 cups water to boil, add sauce mix and butter, and simmer, stirring occasionally.
Add rehydrated salmon and veggies to sauce, holding back excess liquid or adding some of it to obtain the proper consistency for the sauce.
For pasta, bring 3 quarts of water to full boil.
Add pasta, stir, and simmer 7-10 minutes or until done.
Drain pasta. Pour sauce into pasta OR serve sauce on pasta.