Your browser is not supported.
Black Bean Chili and Polenta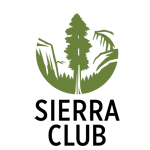 Sierra Club Outings
---
cheese, cheddar, shredded
1.0 pound(s)
black beans, canned
60.0 ounce(s)
tomatoes, fire roasted canned
30.0 ounce(s)
sour cream, not diet
1.0 pint(s)
parsley, fresh
1.0 cup(s)
chipotle powder
0.25 teaspoon(s)
cumin, ground
2.0 tablespoon(s)
cheese, parmesan, grated
4.0 ounce(s)
broth, vegetable
7.0 cup(s)
cilantro, fresh
0.5 cup(s)
---
Dietary Restrictions
---
Recipe Instructions
For Chili:
1) Drain beans
2) Combine beans, tomatoes, cumin, chili powder and cook for 20 minutes.
3) Chop red onion for garnish and chop cilantro and parsley too
4) Put out parsley, shredded cheddar, sour cream, onion and tabasco for garnishes.
While chili is cooking make Polenta:
1) combine broth, corn meal and boil as directed
2) when almost finished add butter and parmesan cheese until melted. It should be really thick.
3) put into a cake pan to cool and solidify more
Serve the polenta on the bottom, then the chili and let people put onions and cheese, etc on top.