Your browser is not supported.
WP JB's Gado-Gado Spaghetti (NOLS)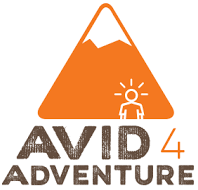 Avid4 Adventure
---
Garlic Powder
5.0 pinch(es)
White Vinegar
15.0 tablespoon(s)
Olive Oil
3.0 tablespoon(s)
Brown Sugar (oz)
7.0 ounce(s)
Soy Sauce (oz)
10.0 ounce(s)
Dehydrated Onions
0.5 cup(s)
Peanut Butter (oz)
10.0 ounce(s)
---
Restrictions alimentaires
---
Spécifications de la recette
Break pasta in half and put into boiling water to which 1 tsp. of oil has been added. Cook until done; drain immediately.
In a fry pan, heat 3 tbsp. of oil and add 0.5 cups rehydrated onions (1/3 total). Cook while stirring over medium heat for 2 minutes. Add the broth with the brown sugar, garlic, and other spices if desired, and add 2 1/4 cup water. Then, add the vinegar and soy sauce. Add peanut butter and stir. Do not burn!
To eat this hot, heat the sauce thoroughly and pour over hot spaghetti.