Your browser is not supported.
Mexican Rice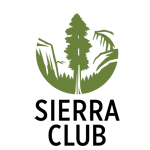 Sierra Club Outings
---
oil, olive
2.0 tablespoon(s)
tomato paste
1.0 tablespoon(s)
oregano, dried
1.0 teaspoon(s)
cumin, ground
0.5 teaspoon(s)
chipotle peppers in adobo sauce
1.0 teaspoon(s)
rice, long grain
1.0 cup(s)
rice water, white
1.5 cup(s)
---
Recipe Instructions
Choose to use White rice or Brown rice - long grain like Jasmine. White rice cooks up in 20 minutes and requires 1.5 times the amount of water/broth to rice. Brown rice cooks up in 45 minutes and requires 2 times the amount of water/broth to rice.
Instructions:
Heat pot over med-high heat. Add oil in pot, swirl. Add onions and cook until soft.
Add tomato paste and Chipotle sauce (if using) and cook until fragrant (about 5 minutes)
Add Rice (dry) and stir until tomato and rice is totally incorporated - about 5 minutes.
Add salt, oregano, cumin, and water/broth.
Stir, cooking until it comes to a boil. Stir and lower heat.
MUST put Flame Tamer underneath pot to prevent scorching.
Place lid on pot. If a tight fit is not possible, take strip(s) of aluminum foil and seal the lid to the pot. Place a towel or pot holder on the lid and place a heavy can on top of the fabric.
Turn heat to low.
Cook White rice for 17 minutes.
Cook Brown rice for 40 minutes.
Turn off flame and let rest for 5 minutes before lifting lid.
Do NOT use metal utensil to stir cooked rice - it will break the grains. Use wooden or silicon spatula instead.
TASTE - check for seasonings (like salt) and adjust.
Fluff rice.
Serve.