Your browser is not supported.
WP JB's Gado-Gado Spaghetti (NOLS)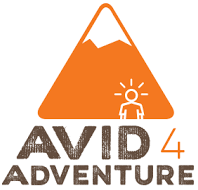 Avid4 Adventure
---
Garlic Powder
5.0 щепотка
White Vinegar
15.0 ст. ложка
Brown Sugar (oz)
7.0 унция
Soy Sauce (oz)
10.0 унция
Dehydrated Onions
0.5 кружка
Peanut Butter (oz)
10.0 унция
---
Диетические ограничения
---
Инструкция рецепта
Break pasta in half and put into boiling water to which 1 tsp. of oil has been added. Cook until done; drain immediately.
In a fry pan, heat 3 tbsp. of oil and add 0.5 cups rehydrated onions (1/3 total). Cook while stirring over medium heat for 2 minutes. Add the broth with the brown sugar, garlic, and other spices if desired, and add 2 1/4 cup water. Then, add the vinegar and soy sauce. Add peanut butter and stir. Do not burn!
To eat this hot, heat the sauce thoroughly and pour over hot spaghetti.